Affordable Wedding Venue in Los Angeles
Your wedding day will be one of the most important days of your life, and every aspect of your special day should be as perfect as possible — including your wedding reception venue. Platinum Banquet Hall is an extraordinary wedding venue in Los Angeles that will not only provide the perfect backdrop for your reception; it also offers customizable amenities to help personalize your big day.
Don't settle for a mediocre venue. No other wedding hall offers the best combination of service, experience, and choices. Allow our professional staff to help create a reception that you and your loved ones will talk about for the rest of your life.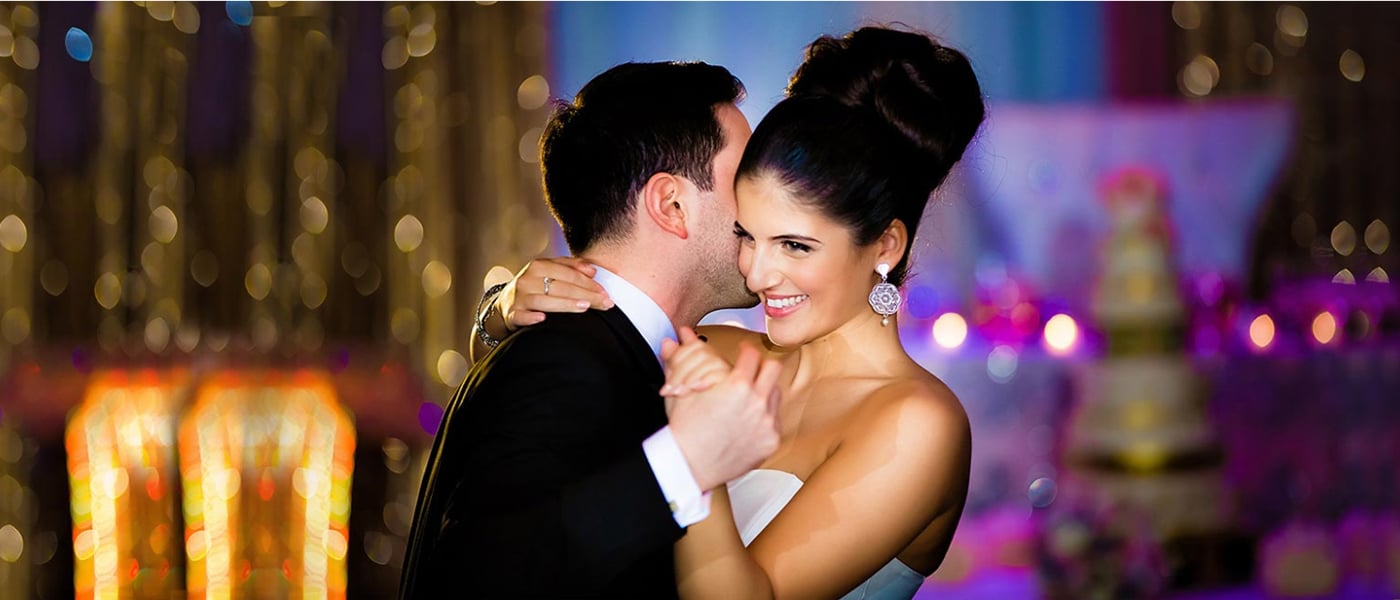 Host The Perfect Event At Our Wedding Reception Venue
As one of the leading and affordable wedding venues in Los Angeles, our team at Platinum makes every effort to ensure your reception goes as smoothly as possible and meets your vision. Our space features a high ceiling, a large dance floor, and gorgeous hanging chandeliers. The ballroom can comfortably hold large parties of any size, and within our spacious facility, you can set up specialty stations (such as a candy buffet or a champagne tower). There is plenty of space for a DJ, live band, plenty of dancing, or any other type of entertainment.
And our amenities don't stop there. We also offer world-class catering to fit any style or taste, with options for sit-down dining, buffet, or hors d'oeuvres. Our chefs can masterfully create traditional American, Mexican, and Mediterranean cuisine in our state-of-the-art kitchen.
Wedding Reception Hall


Amenities
At Platinum Banquet Hall, we offer amenities that can be customized to match the size, style, colors, or theme of your wedding. Our expert staff coordinators can help you make the right selections for your reception. We have experienced and seen firsthand what it takes to plan and host a wonderful wedding reception, so we make every effort to ease the process for you.
A few of our amenities include: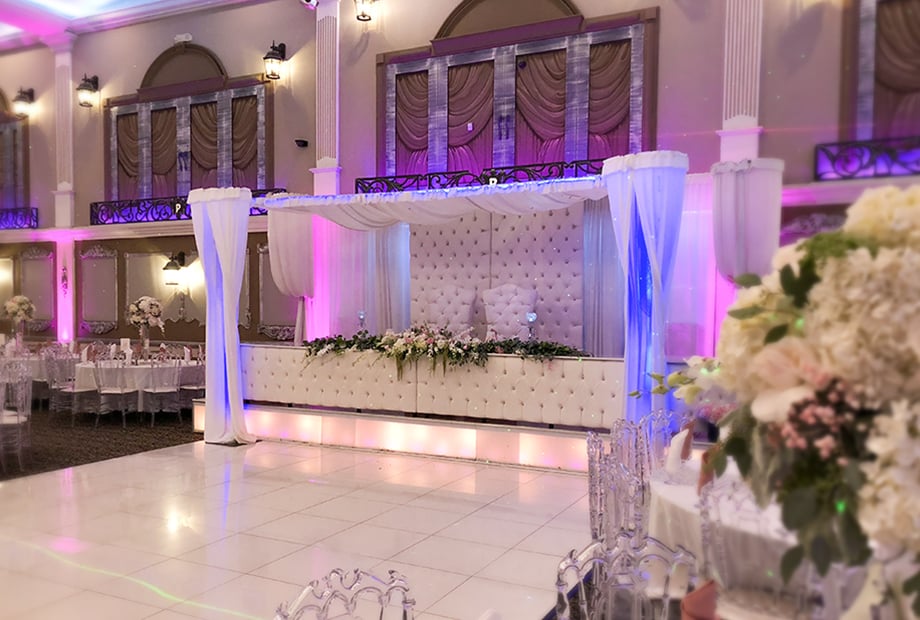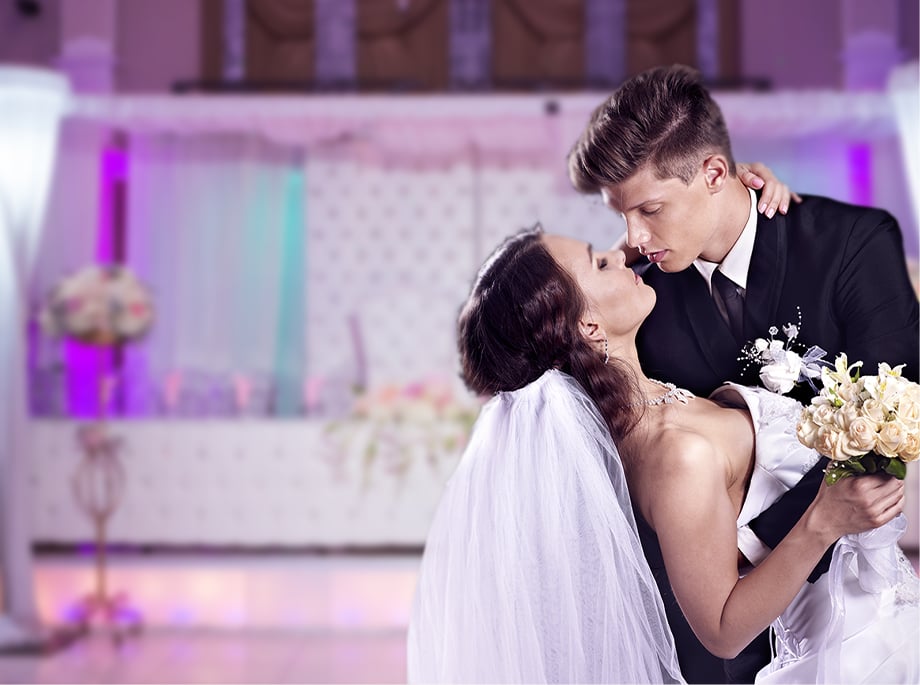 A Wedding Hall To Match Your Style & Taste
No matter what the style, colors, or theme of your wedding may be, our all-inclusive wedding venue in Los Angeles has the ability to match your vision. Our customizable amenities can help shape the décor, catering, lighting, entertainment, and colors you choose for your special day.
Our space is versatile and easy to transform to go hand-in-hand with the ideas you have for your reception. Our affordable wedding reception hall has plenty of décor, furnishings, linens, tableware, and lighting options for you to select from.
If there's a service that we don't provide, such as florals, baking, makeup, photography, etc., we are more than happy to recommend these to you from our trusted list of wedding vendors.
Stunning Weddings At Platinum
There's a great reason why Platinum Banquet Hall is one of the most loved and in-demand wedding venue in Los Angeles. Our opulent atmosphere makes the perfect romantic backdrop for your reception, giving you and your guests an experience they will never forget. Our high ceilings, gourmet catering, and energetic environment will truly make you feel like royalty.
One of the most important elements of any wedding reception is the food. After all, your wedding catering will be your first meal together as a married couple — so it needs to be amazing!
Our wedding banquet hall provides world-class catering that will delight the senses. Prepared with fresh, delicious ingredients and created with care and detail, dishes from Platinum Banquet Hall's top-of-the-line kitchen will impress everyone. From hors d'oeuvres to a convenient buffet to a sit-down family-style meal, catering from our wedding hall is always on point and delectable.