The Perfect Banquet Hall In Los Angeles For Creating New Memories
The Ultimate Experience Of All Banquet Halls In Los Angeles
Welcome to Platinum Banquet Hall, one of the most in-demand Los Angeles banquet halls for rent. We are a spacious event venue with beautiful interior design, world-class catering, and professional staff that works with you every step of the way.
Our luxurious venue features the finest amenities and atmosphere, from high ceilings, a large dance floor, and sparkling chandeliers to incredible catering and outstanding service.
From booking to planning to decorating and dining, we want every aspect of your special occasion to go smoothly, meet your expectations, and be memorable. Allow Platinum to make your event come to life!
Our ongoing dedication to making every event unforgettable is what makes us one of the top banquet halls in Los Angeles. Platinum Banquet Hall is the ultimate choice for special occasions and corporate events.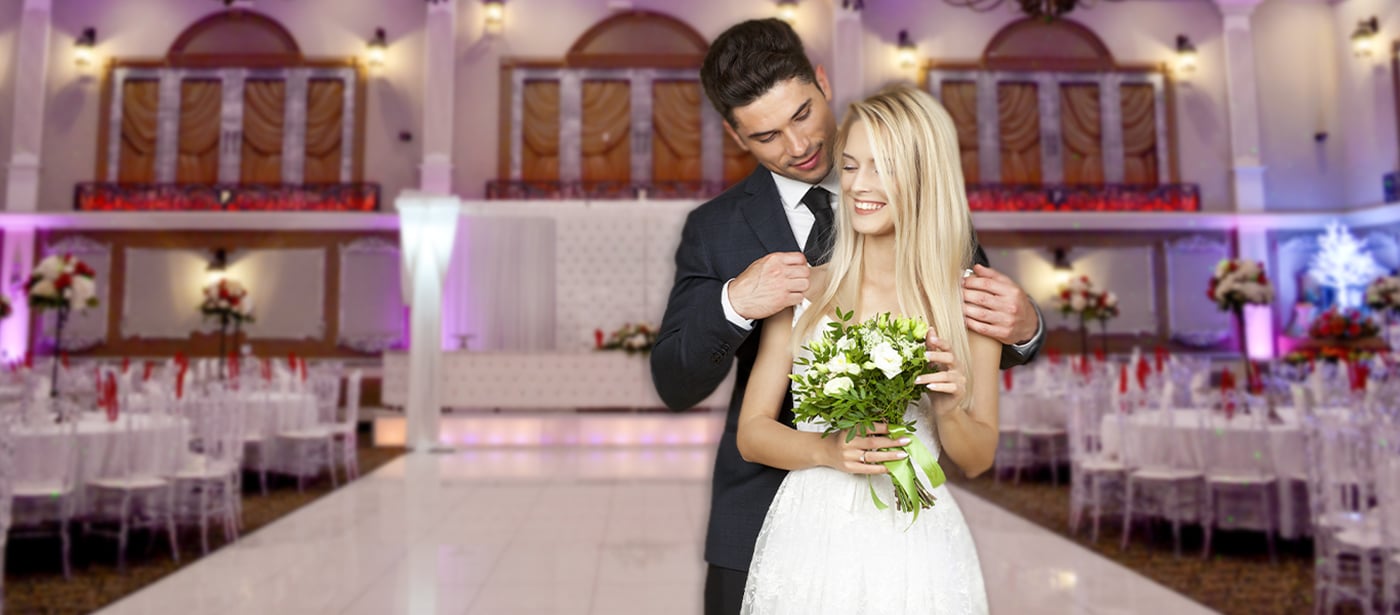 Our specious ballroom makes the perfect setting for weddings celebrations. We accommodate guest counts of nearly any size, from intimate receptions to larger ones. Our team provides expert assistance to all our couples, from arranging table settings to catering and security. We also feature customizable amenities to help your wedding vision take shape.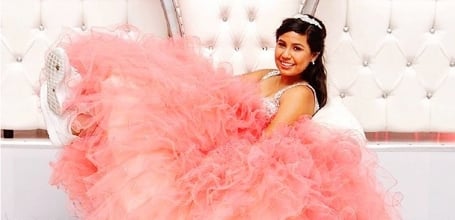 At Platinum, quinceañera events are one of our biggest specialties. This is an important milestone in a young lady's life, and at Platinum, you can be sure that it will be a party to remember! Your guests will enjoy our delicious food, can party down on the dance floor, and will have a ball at our beautiful and spacious hall.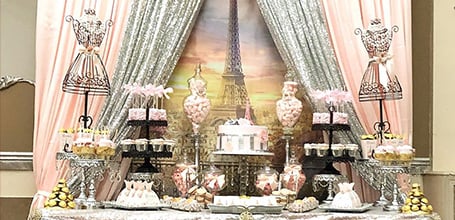 Some birthdays are simply worth celebrating big. Special occasions such as a bar or bat mitzvah, a sweet 16, or even a 50th birthday are important to spotlight in style. At Platinum, we have everything you need to throw a birthday bash that will be remembered forever, from customizable amenities to the food.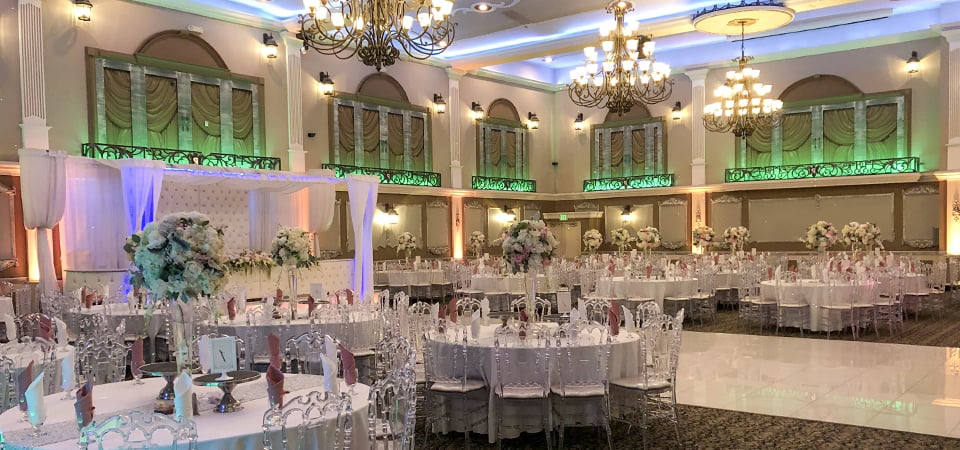 Classically-Designed Decor
Platinum Banquet Hall is known for its opulent high ceiling, elegant design, and specious dance floor. Our team will assist you with decorating our versatile space to match your event's colors, style, and theme to bring your vision to life. We can help with draping, seating charts, lighting, and any other aspect to ensure that your standards are met.
At Platinum Banquet Hall, we provide above-and-beyond service. From the moment you reach out to us, you can expect clear and prompt communication, helpful recommendations, answers to all your questions, and stellar assistance. We understand that your event is important, and your satisfaction is our highest priority. We do everything in our power to give you the exact event you want.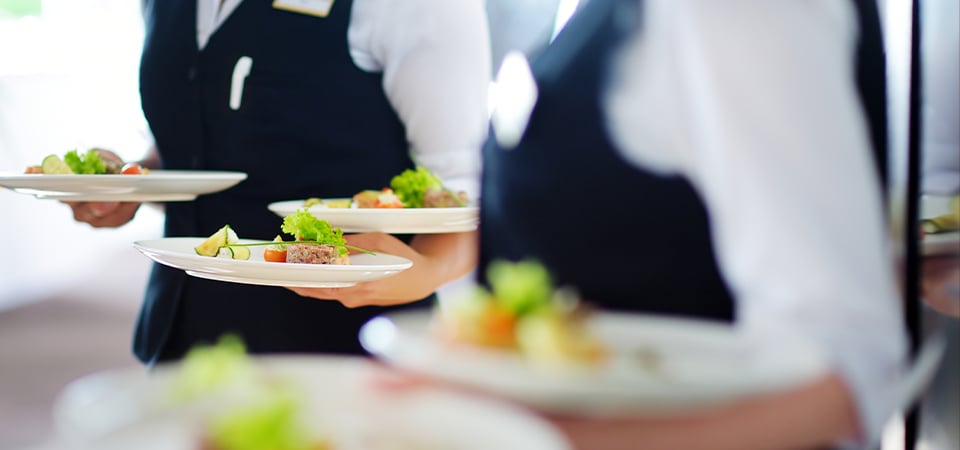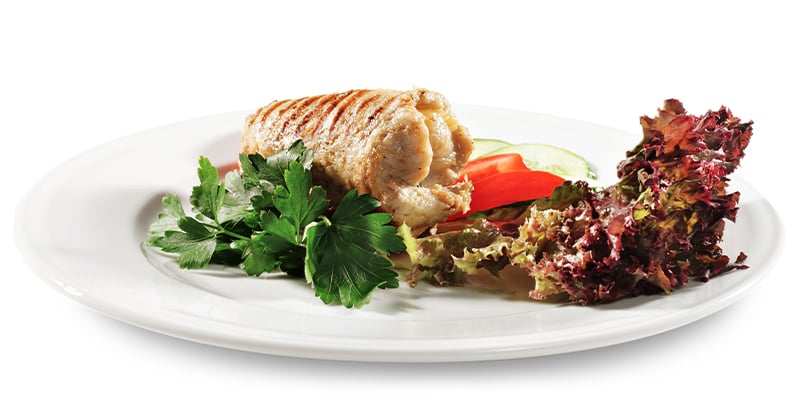 Of course, for any event, the food is incredibly important. Our chefs at Platinum work hard to create delicious, beautifully presented meals that you and your guests will love. From traditional American meals to rich Mediterranean cuisine to tasty Mexican catering, you can expect nothing but the best when it comes to food for your party.
Celebrate In Style At A Blissful Banquet Hall In Los Angeles!

Platinum Banquet Hall has years of experience hosting events that are beautiful, successful, and unforgettable. Absolutely perfect for wedding receptions, birthdays, corporate events, and special occasions of all kinds, Platinum Banquet Hall represents the best in Los Angeles banquet halls.
We provide secure parking, valet service, and security for every event. You'll never have to worry about your guests' safety with our experienced and highly professional security, or any parking frustrations. When you book your banquet rental with Platinum, your guests will feel like royalty and have a ball mingling, eating, drinking, and dancing their way into an event they'll remember forever.
Come see why Platinum Banquet Hall has earned a reputation for being one of the best banquet halls in Los Angeles! Contact us for an in-person tour today.