Stunning Event Venue in Los Angeles
When it comes to event spaces in Los Angeles, Platinum Banquet Hall has years of experience planning and hosting outstanding events, from wedding receptions to quinceañeras, sweet 16s, and large corporate gatherings.
From the moment you walk through our door, you will see why Platinum offers an unparalleled event space for rent. Featuring an extraordinary ballroom with high ceilings and sparkling chandeliers, Platinum also employs only the absolute finest staff and chefs.
Our mission is to make sure that every detail of your event goes according to plan and meets your standards. Each and every one of our staff members brings a passion and dedication to the job that shines in everything we do. When you book our event venue in Los Angeles, you get more than just an event space — you get a dedicated team of event professionals at your service.
Amenities
Our event venue in Los Angeles was designed with you, the party host, in mind. We offer high ceilings, elegant decor, and ample room for guests to dance the night away.
Capacity: Up To 400 Guests
State-of-the-art LED Lighting
Spacious White-Marble Dance Floor
Floor Decals
Shimmering Chandeliers
Entertainment Stage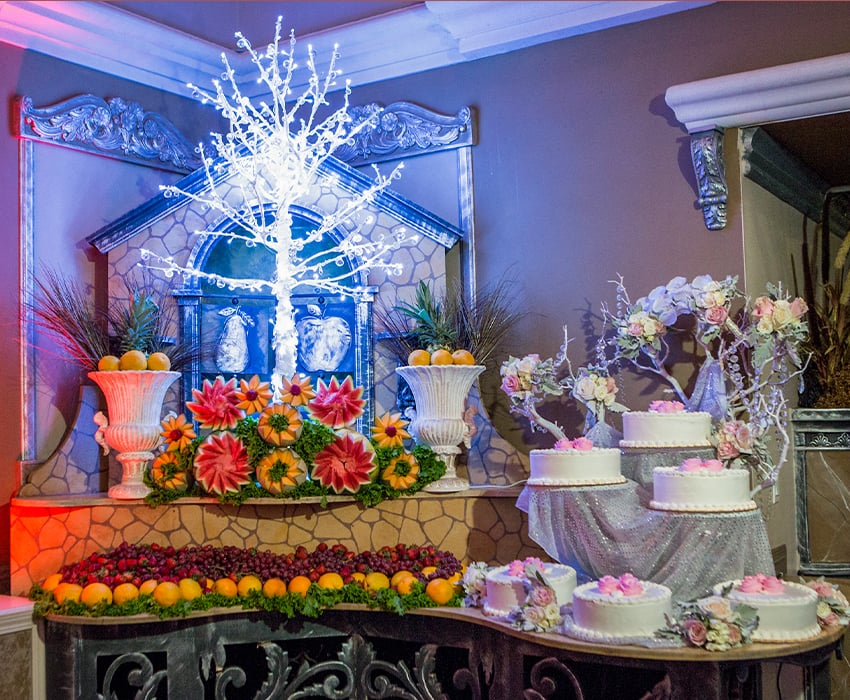 Customizable Amenities To
Enhance Your Event
Platinum Banquet Hall's beautiful interior is like no other event venue in Los Angeles, and we offer customizable amenities to match the style, colors, or theme of any event.
At Platinum, we believe that every element of your event is important. Some of the ways we can customize your event include:
Changing the tables, chairs, and flatware
Customizing the dance floor
Offering different seating plans
Providing a variety of linens
Adjusting the interior lighting
Recommending specialty vendors
Event spaces in Los Angeles don't get any more accommodating than Platinum! We're here to make sure that you have everything you need to customize your event — from special party vendors to the catering to the amenities that we personally offer.
Memorable Events
Come see why Platinum is one of the best event venues in the Los Angeles area! We proudly host special occasions of all kinds.
Special Occasions
Wedding Receptions
Milestone Anniversaries
Graduation Parties
Baby Showers
Bridal Showers
Retirement Parties
Baptisms and Christenings
Birthdays
Quinceañeras
Sweet 16s
50th Birthday Parties
Bar Mitzvahs
Bat Mitzvahs
Filipino Debut
Other Milestone Birthdays
Special Occasions
Fundraising Events
Award Ceremonies
Product Launches
Company Seminars
Trade Shows
Business Mixers
Presentations and Conferences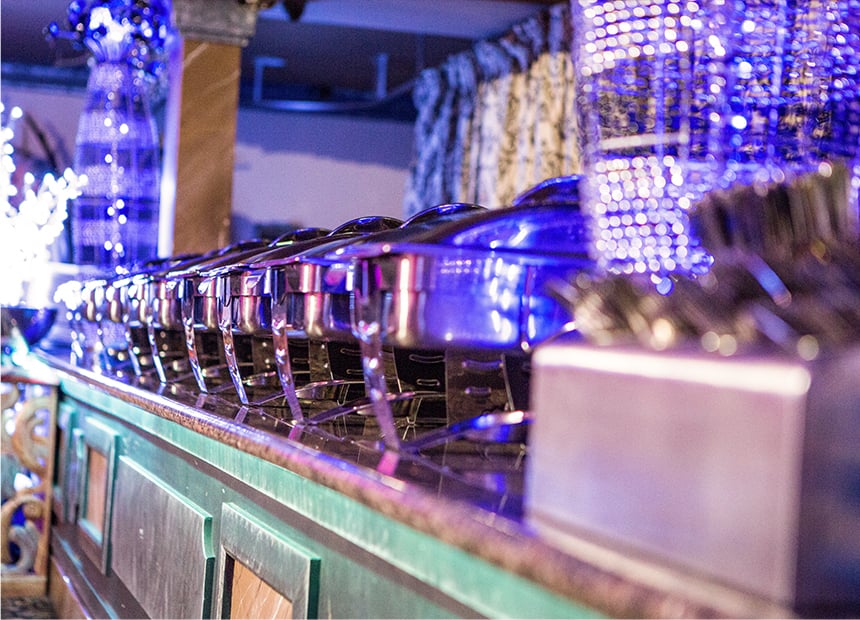 Catering Services With
Delectable Dishes
Platinum is more than just an event space for rent. Our in-house catering pairs perfectly with any event, from weddings to quinceañeras to corporate gatherings. We offer hors d'oeuvres, buffet, or family style service.
With our state-of-the-art kitchen and professional chefs, we will customize a superb menu specifically just or you. You can choose from authentic Mediterranean cuisine, traditional American banquet, Mexican fare, or anything else you want. With Platinum, you can expect delectable, fresh, excellent catering for your event.
SEE CATERING OPTIONS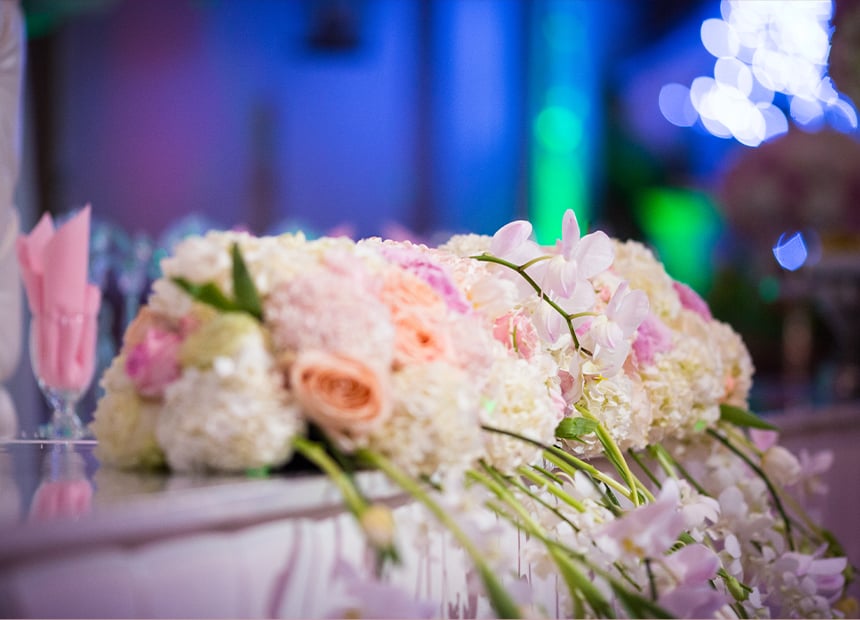 What To Look For In Event Spaces
When you're looking for a Los Angeles event space for rent, there are several things you shouldn't do without. These include:
Enough parking for guests
An exciting, visually beautiful interior
Delicious, beautifully presented catering
Security
Valet parking
A dance floor and stage area
Customizable amenities