Your wedding guest list has long been finished, and you've received all of your RSVPs. Now it's time to make your wedding seating arrangement. This is one of the areas of the wedding planning process that can be very stressful, since you'll want to please everyone—and trying to arrange 200-300 guests while pleasing them all can be a headache. If you're not careful, you may end up making some mistakes that can cause discomfort to some guests. This is a delicate part of the planning process requires some maneuvering. In order to help you avoid wedding seating arrangement issues, here are some of the most common mistakes that are made during this task. Avoid them!
1. No Wedding Seating Arrangement At All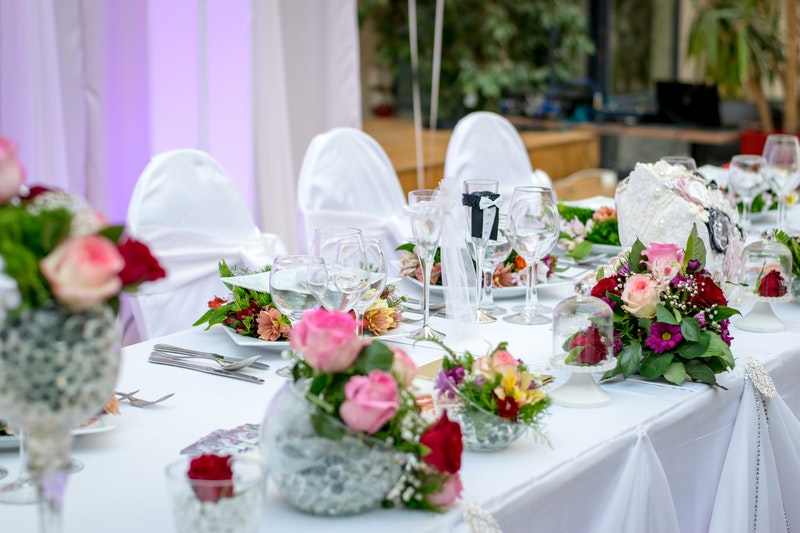 Some couples may choose to simply not have a wedding seating arrangement at all, and allow guests to sit wherever they please. This may seem like a good idea in theory, but in practical terms it can be a nightmare.
It's better to create a seating chart to take the guesswork out of your guests' hands. You don't want everyone wandering in aimlessly, not knowing where to sit. You also have to account for late guests that will be stuck standing in the corner looking around a dimly-lit venue, through a sea of 300 people, to find that one open seat to sit in. This will only cause headaches and possible embarrassment for guests.
As a side note, it's also nice to include seating assignments simply for the fact that it makes guests feel very official. It shows them that they were well thought out, to the point that a seating arrangement was made and chosen just for them. It eliminates the possibility that they were an afterthought.
2. Not Seating Families Together
This is so simple to do, yet we often see couples try to seat older children away from parents. The simplest wedding seating arrangement is to put families together at the same table.
Some family members may be coming from far away and would like the chance to catch up with their parents or siblings. Instead of trying to get too creative, take the easy route and seat the family members together.
There is one catch to this. Couples should try and be aware of any rifts between family members that would cause issues if they sit together. Obviously, you're not going to be aware of every problem—but if you are aware of some issues, it may be best keep those family members apart.
3. Trying To Create New Friendships
Couples often try and seat various guests together because they want them to create new friends. It's a nice thought, but it isn't really the right place to do that.
Your favorite cousins that traveled across the country to celebrate your wedding probably don't want to be seated at the table with your co-workers just because you think they'll get along.
Between the dinner rehearsal, bridal shower, engagement party, and all the other get-togethers, there will be plenty of time for some of your guests to get to know each other. The reception isn't the proper place to force them together in an awkward dining situation with people they don't know.
4. Creating A Singles Table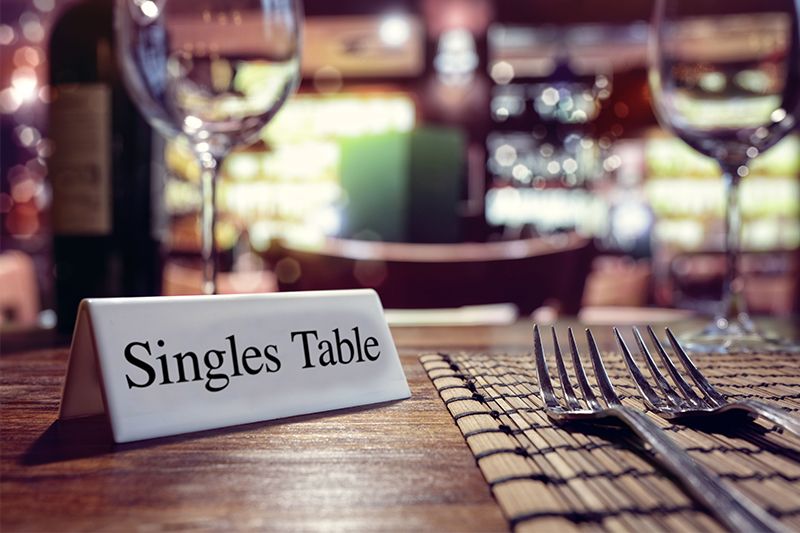 This is similar to trying to create new friendships. Creating an entire table of single people is not the direction your wedding seating arrangement should be going. Simply do not try to play matchmaker by making your single friends sit together. It will most likely make them feel awkward.
It's best to sprinkle your single guests throughout the wedding venue with other people that they know. They'll want to spend time with people they're familiar with.
5. Mixing Old And Young Guests Together
Unless they're family members, try and avoid seating older and younger guests at the same table. You don't want to seat your college friends with your aunt and uncle. Part of what makes a good wedding seating arrangement is the fun that guests can have at their table in between dancing and celebrating. Mixing older and younger guests will make it more difficult for your guests to have conversations together.
Knowing these wedding seating arrangement mistakes should help you avoid them when you're working on your own. A good wedding planner will also be able to help you with this if you feel that you're in over your head. Good luck!